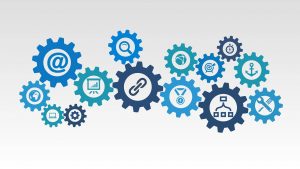 A web designer Taunton Near Me – Quick Website Build is an interesting title for a blog. Well this is how a client found me for a search on Google so I thought I'd share more.
I'm always busy on either creating new websites or improving the search ranking (SEO) for existing clients. Last week I had an online enquiry from my website which asked specifically for a quick turnaround.
How Quick? was my first question. The answer was "Ideally I need something ready within a few days. And I need a logo design for the website as well".
I'm already flat out as it's leading up to Black Friday and I have my normal workflow to deal with. But I don't want to disappoint especially as it's for a sports club. So I said if they could provide the content immediately I would create a website in the timeframe required.
Well they couldn't do that as they were out of the country and unable to do so. So, lets recap what the new client wanted:
A new website design and build in a few days turnaround
A new logo to reflect their club
No content – The most crucial bit from the client really!
A new domain name registration and hosting account
An SSL for the new website
Web Designer Taunton Near Me
Going back to the original blog heading – web designer Taunton near me – Quick Website Build. This client found me as my content was relevant to this search phrase. And he wanted to be found for a website that he didn't have any content for?!
To be honest we had a bit of a chuckle about the situation and I agreed to start work that evening. It had to be in the evenings to fit around all the other work deadlines I had to meet. However, in true Boost It Media style the logo, domain, SSL and website were all completed and live in time.
In fact as it turned out it had to be held back as I don't think the client thought I could get everything completed on time so it is now going live a few days after he wanted.
Most importantly after a few late nights and some hard work the client got what he wanted. And for me the search of web designer Taunton near me – Quick Website Build proved fruitful with a new client.
Furthermore, the content on a website shouldn't be overlooked. It's more important than most people think it is. Feel free to contact us as a web designer Taunton.