Web Design Pay Monthly Packages
With our web design pay monthly packages we address the issue a lot of other web design businesses don't. Too many web design companies just build a website and then leave it alone. They don't try to enhance it for their clients and improve the website rankings.
The main reason why our clients rank so highly in the search engines is our long term strategy for website builds. If I had a pound for every time I hear "websites don't work" or "I don't win any business from my website" I'd have accumulated thousands!! Our web design pay monthly packages aren't quick wins, we look at long term online strategy. After all your business is a long term venture so you want to continually win leads rather than just a few at the start.
What do we do on a monthly basis?
This is normally the hardest thing for my clients to understand. When I discuss monthly plans I explain there are things they will be able to see and some things they won't be able to see. For example Blog writing and text improvements are the easiest things to see. On the other hand page details, redirections and ghost links are not obvious.
The most important thing is we look to understand what our clients are looking to achieve and implement a plan to achieve that. Every business is different so every plan we put in place is different.
Why Pay Monthly Packages?
Quite simply our web design pay monthly packages strengthen your website. Our packages improve your websites position in search rankings rather than languishing in the depths of nowhere on search engines.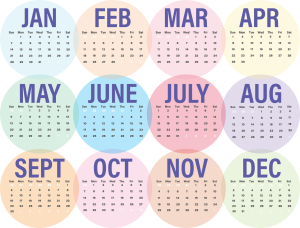 Pay monthly packages ensure you are continually changing and evolving your website. This may be keeping up to date with design changes or fresh content to improve search positioning.
A monthly payment is much easier to manage for your cash flow as well rather than paying big lump sums for improvements.
A regular monthly payment will provide the time every website needs to improve over the years. Quite simply a web design pay monthly package will pay for itself and provide a significantly stronger website than one that is left alone.
We'd love to hear from you to discuss your individual requirements in more detail so feel free to contact us.