Our FREE ONLINE MARKETING Taunton for SME businesses in Somerset
Yes, that's right, Boost It Media are matching small business spends to support their online marketing Taunton plans for their business. We want small businesses to have better advice rather than the broad-brush approach that large marketing agencies push. If you spend £300 on SEO, Blog writing or Google Adwords we will match that investment. In this instance we would provide an additional £300 worth of marketing for free.
We match the hours that you commit to investing in your marketing. Please note this offer doesn't include matching any Google Adwords spend.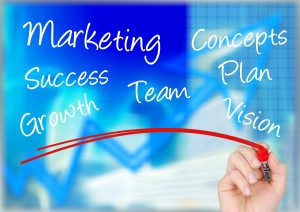 So why are Boost It Media offering Free Marketing Services?
We have offered website marketing solutions since 2005 so have seen it all and done a fair bit to learn what is right and wrong. The trouble is small business owners don't necessarily have the skills or the time to do things themselves. In the same way as we don't try and lay patios or fix cars as we leave that to the experts.
Small business owners get calls all the time saying "We can get you to the top of Google" or "your website isn't ranked very well" or "looks like your website is underperforming". Generally these are large call centres that automate marketing procedures rather than providing you what you want. Time and time again we hear that "I don't think it works as I spent £99 on it and got nothing" etc
The bottom line is that investing in online marketing does work if you do it correctly.
Why are we different?
We talk to you rather than at you and want to understand the key goals you are looking to achieve with your website. After-all if you are investing in your website it needs to be worthwhile. Boost It Media want you to succeed and provide excellent customer service levels.
Other marketing agencies throw huge reports at you telling you how amazing you've done for keyword searches. Generally these keywords are generating zero traffic for your business. We will work with you to get the maximum out of every minute we spend improving your online presence. Also we look at growth areas for your website and talk about the benefits.
Boost It Media want you to understand more about online marketing so your business benefits. 
Who qualifies for free online marketing?
We have a high success rate for our matched funding offering. This free marketing offer is for Somerset SME businesses be it a start up to an established business.
Do you want to improve your online marketing Taunton, Wellington, Bridgwater, Yeovil, Ilminster, Chard or anywhere else in Somerset? If so we can support your business with this offer. Customers can benefit from our online marketing offer.
Contact us to see how we can help market your business online. Read more about our online marketing services