When it comes to a website redesign you always must ask yourself "how successful is my current website?" Often, I expect it's not performing as well as it could be if we built it. The requirements of websites change all the time so below are a few pointers to consider for a website redesign in 2018.
1. Mobile Version
A mobile version of your website has become as essential as a good desktop browsing version. Mobile and Tablet browsing is made up of over 50% of users. If your website isn't mobile friendly you could miss out on future leads.
How friendly your mobile version is plays a factor in Googles ranking in the search results. At Boost It Media we can check how Mobile Friendly your website is and how well it works on mobile devices.
2. Grow your content
Take a look at your existing pages and ask if there is enough content for both the search engines and potential customers. Are there searches you need to be found for higher that might benefit from blogs or articles?
3. Consider Quality Photos, Videos, Images
People love visual elements so choosing the right photos and images is important. Generally real photos of your business, employees or products engage customers more than stock photos. Also blogs or articles that have images on average of every 100 words have twice as many social shares than those with fewer images.
4. Think about your customers
Don't complicate your design. Keep it simple and remember it's your customers who are going to benefit from your design so give them ease of use.
5. Split testing
An underused tactic for new designs is website split testing. Split tests allow you to experiment with your website to improve sales, conversions or other things. As a rule split tests work better for ecommerce websites or those that benefit from call-to-action. Speak to us in more detail to see if split testing will benefit you.
6. Landing Pages
A great way of measuring different offers, designs or messages is with a dedicated landing page. You can direct traffic to specific pages that get a specific message across to potential consumers.
7. Social Media
Social media sites can work well if you set things up correctly on your website. It's important to make sure your brand is reflected in your social media pages. That way your visitors don't get any surprises and there is compatibility with designs. Having social media links from your pages from your website make it easy for visitors to follow you.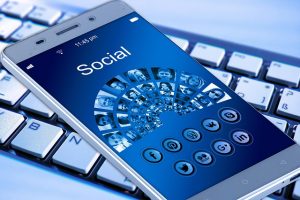 8. SEO
A hugely important consideration with all web designs is search engine optimization (SEO). To be found by your target audience on search engines like Google or Bing is crucial.
Traditional SEO techniques should be the basis of your website however I can't help feeling you need to plan more for voice searches. Ask yourself what question would someone ask to find your business? These natural phrases or questions could get your business found ahead of others so don't ignore them.
9. Look and feel
Get the look and feel right. Make sure the colours and images represent your brand. When a user hits your website make sure the website reflects your business. A small roofing business that provides quality workmanship should display that fact with quality images rather than horrible pixelated shots. A "Dog Hotel" that provides boarding in a country environment should display testimonials of happy owners and photos of dogs enjoying themselves.
10. Get us to design a new website for you in 2018
Our easiest tip, we can redesign or build a new website for your business to provide more leads and a better UX (User Experience). Call us today.
Generate more leads from a Website Redesign
As with all things web make sure you consider all tips above before you start your redesign. More importantly contact us to benefit from our vast expertise in redesigning websites to generate more leads for your business.